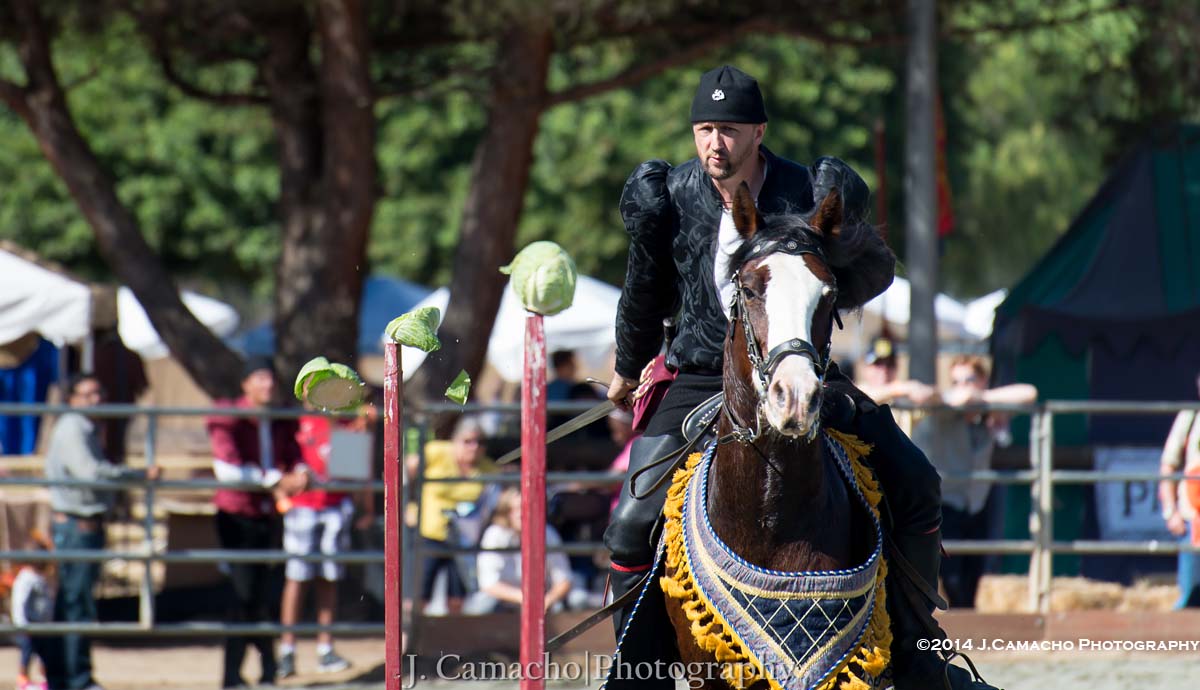 The importance that the nobility placed on the sport of hunting cannot be overstated. The oldest book on hunting in English was written about 1413 by Edward of Norwich, Duke of York, and dedicated to Henry, Prince of Wales, the future Henry V. Titled The Master of Game, it was primarily a translation of Le Livre de Chasse by Gaston III, Count of Foix: [M]en are better when riding, more just and more understanding, and more alert and more at ease and more understanding, and better knowing all countries and all passages; in short and long all good ...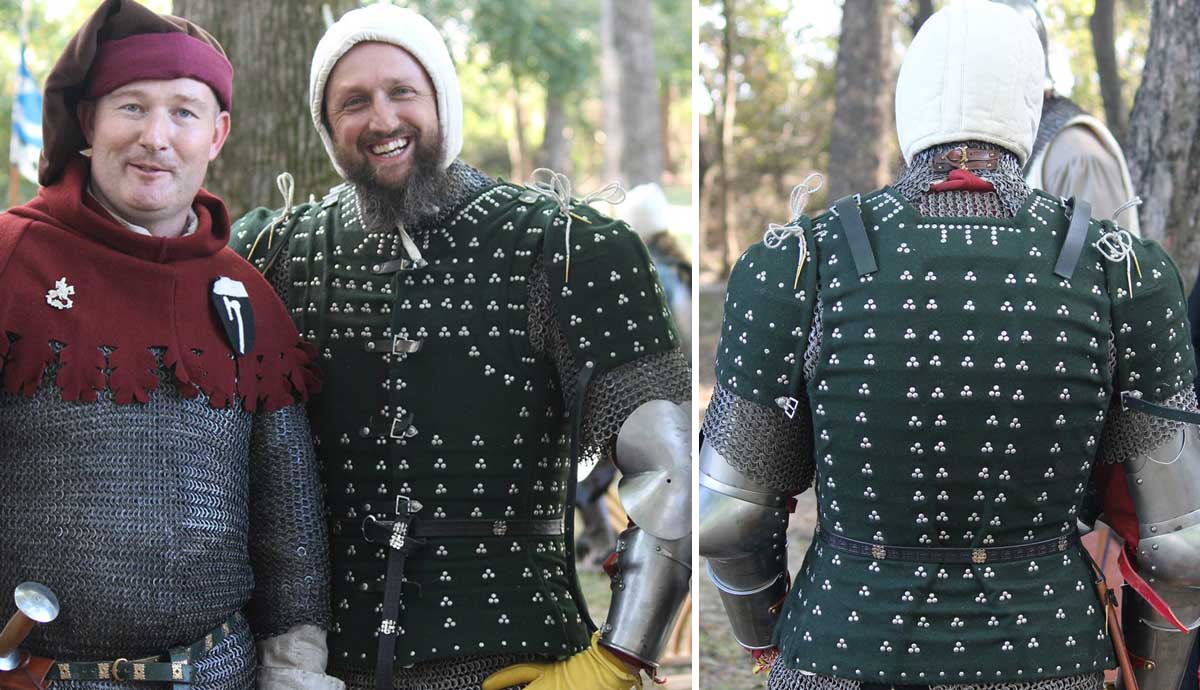 Brigandine is a type of body armour consisting of numerous, small, rectangular, overlapping, steel plates riveted to a textile shell resembling a sleeveless doublet. As with many other forms of armour, surviving examples vary by date and region, but many had a pair of larger 'L-shaped' plates centered over the upper chest, which were known as lung plates. The rivets, or "arming nails," were commonly arranged in triangular groups of three and passed through . Brigandine spaulders are regularly depicted in period artwork; however, no examples are known to have survived.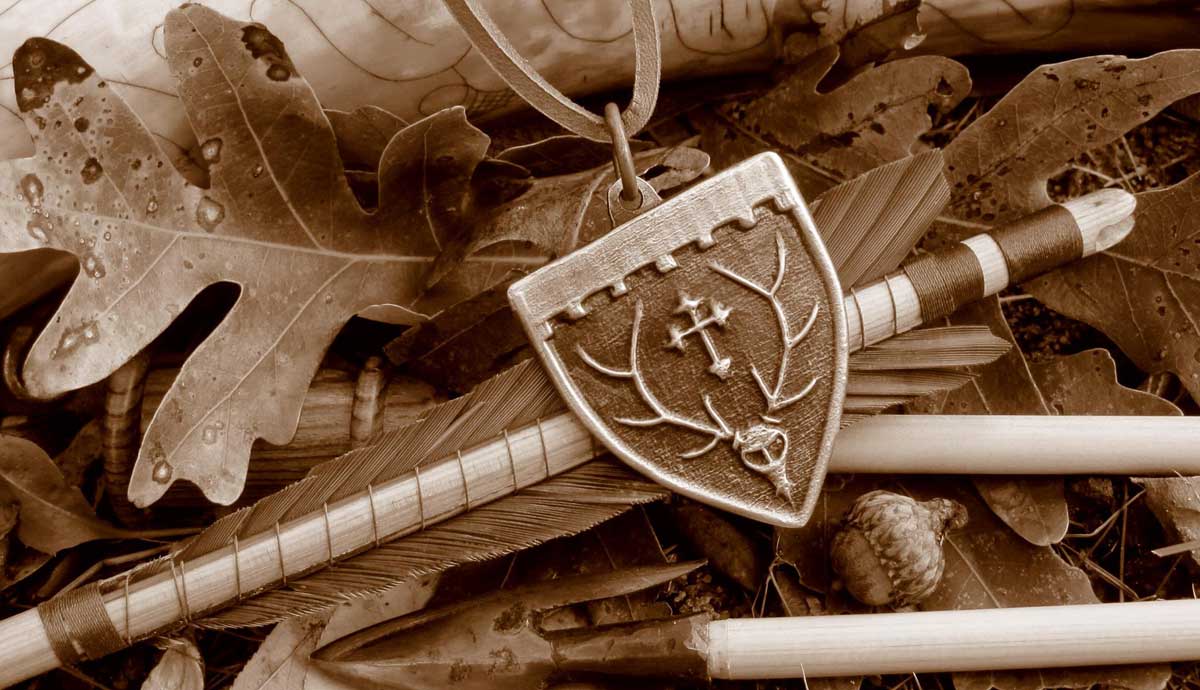 Several years ago I joined Saint Hubert's Rangers, an international, online brotherhood of like-minded individuals dedicated to the medieval hunt. Members portray mid-to-late medieval Western European hunters and attempt to authentically recreate the clothing, accoutrements, and hunting gear appropriate for their station. Rangers research all aspects of the daily lives of medieval hunters and continually strive to improve on the period authenticity of their hunting apparel and gear.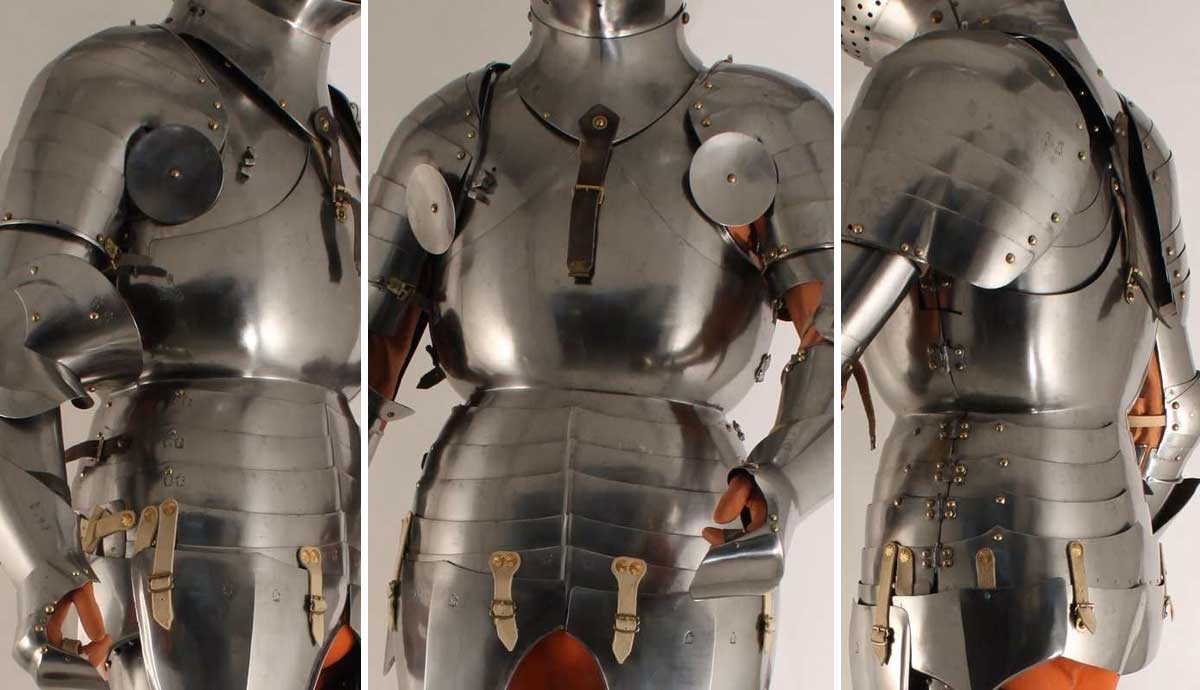 The decision to commission a new harness was finally made real in January 2015. It was important that it be as historically accurate as possible without having to pawn all of the wife's heirlooms. It was also hoped to reproduce a complete harness rather than a composite one that had been assembled from multiple decades. That greatly reduced the number of options available. In the end, the best choice was the harness once owned by Friedrich I, Kurfürst von der Pfalz, often referred to as Frederick the Victorious ...